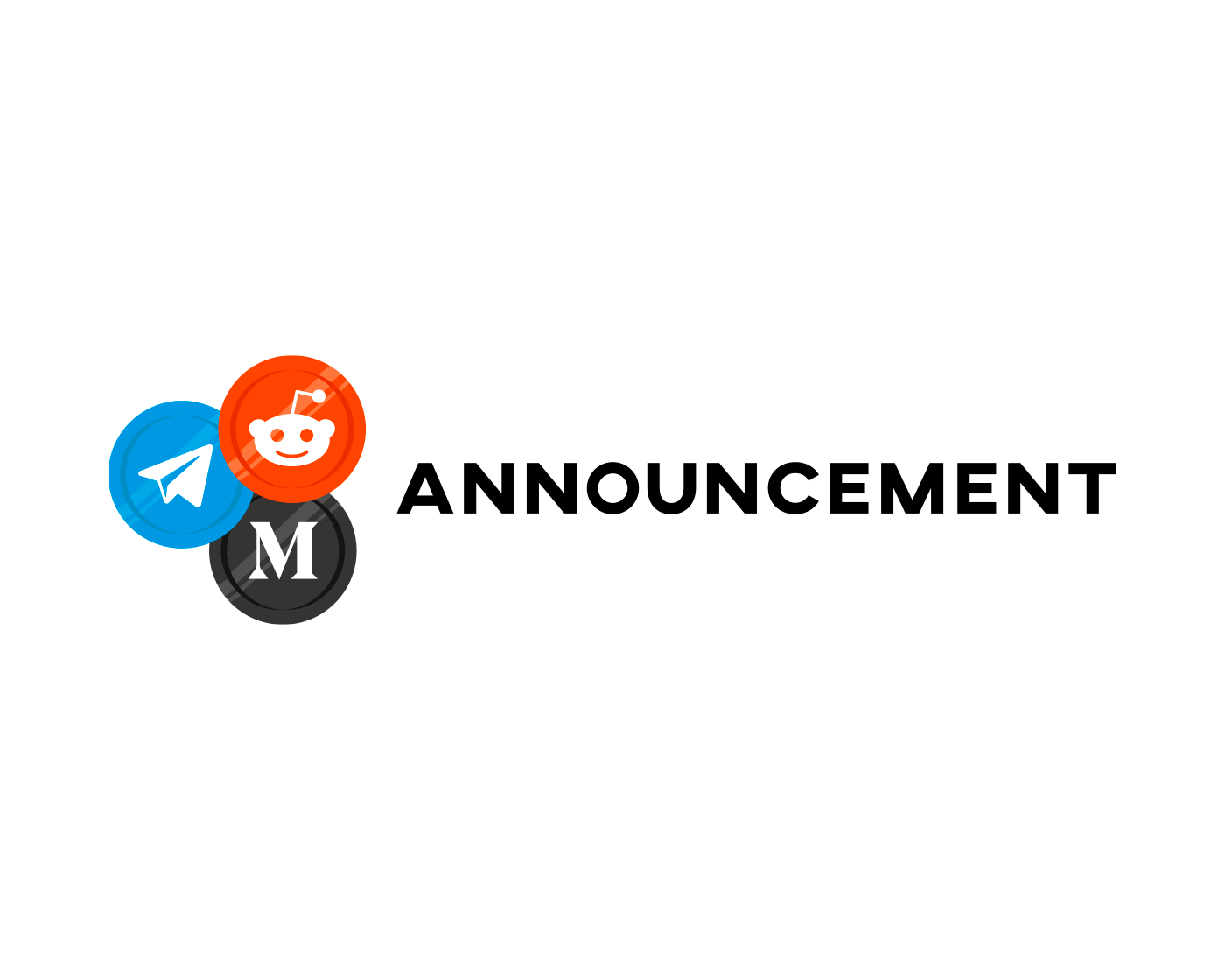 Requirements:
You must be enrolled in this Program. Read how to enroll here.
You must fit one of the following requirements:
You are an owner/admin of a Telegram crypto channel with at least 1,000 authentic subscribers
You are a writer of crypto-related articles on Medium and have at least 500 authentic followers
You are a Reddit blogger and have more than 500 authentic followers.

*By joining this Program, all participants allow the Dfinance team to use the content they received credits for as marketing materials. Dfinance reserves the right to share links to such content and use it partially or fully.
3.   All announcements need to have a link to the project website and must include tags:
         #Blockchain
         #Bitcoin
         #Cryptocurrency
         #Defi
         #DecentralizedFinance
How to participate:
Please learn more about Dfinance  and write a short announcement about our project in English.
The announcement must contain around 50-60 words about the platform and it's benefits, goals and achievements.
Here's an example of the announcement you may write:
If you are a fan of the #Blockchain technology or a #Cryptocurrency enthusiast, you've probably heard of the Dfinance platform. No? Then you should check it out!
#Blockchain #Bitcoin #Cryptocurrency #Defi #DecentralizedFinance
2. Don't forget to add a link to the project website and all the required hashtags.      
3. Publish your announcement on your channel or blog.

How to report:
Once you published the announcement, please fill this report form out, so we can reward you.
Reward:
10 credits
                    See what other activities you can participate in.