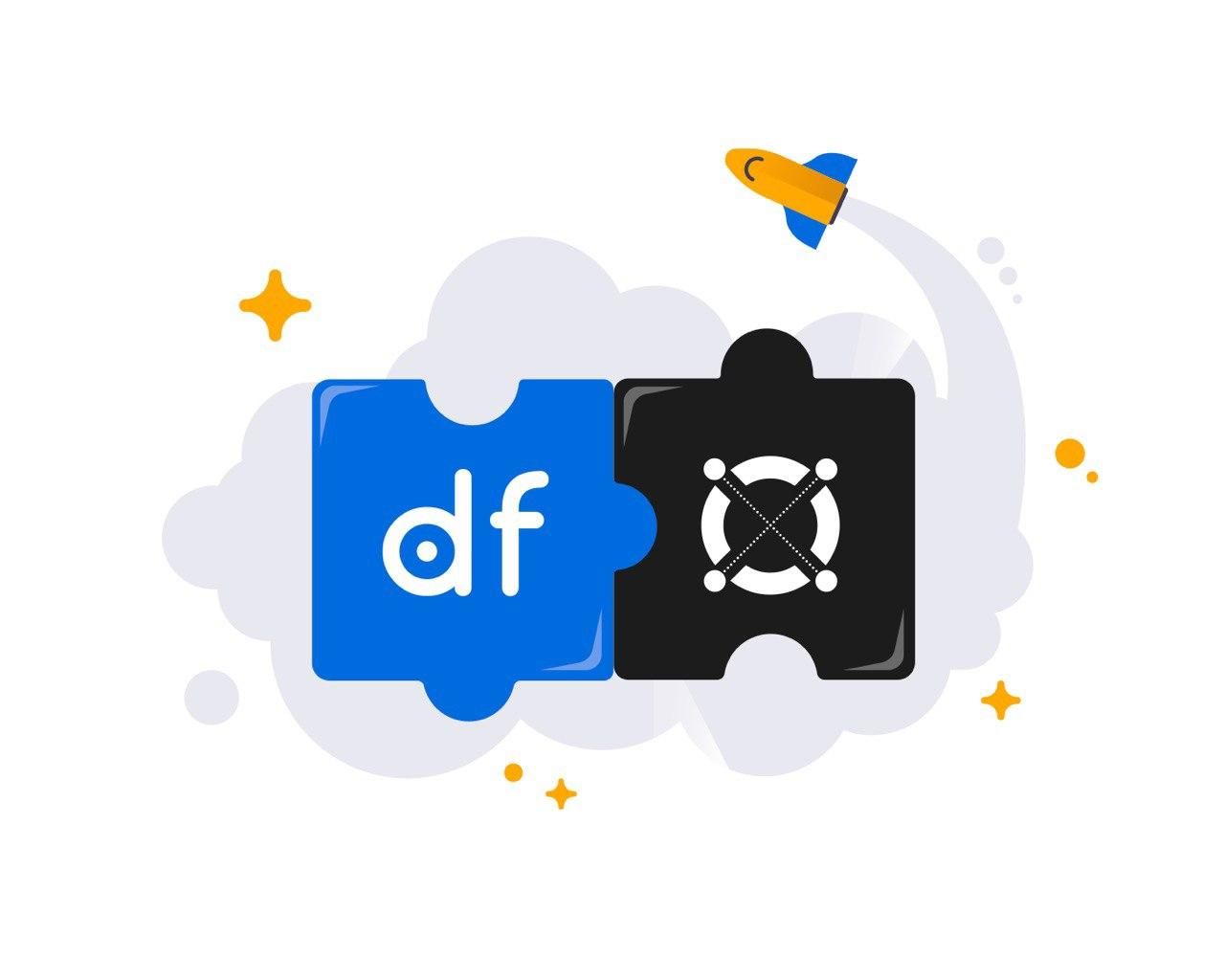 Greetings to all,
Following yesterday's announcement of the partnership with Elrond Network, we wanted to take a minute and discuss the mutual potential of this partnership.
A little bit of background
We met the Elrond team in Tel Aviv approximately two years ago and we discussed their vision of the Elrond network and the general direction of the blockchain industry. The team left an immediate positive impression on us - we have been in the industry for a while and met hundreds of teams and over time we developed some ability to identify (most of the time) do-ers from talk-ers. The Elrond team was a do-er - and we have been closely following the amazing progress they had ever since.

Dfinance was not the first pivot attempt by the Wings Foundation. In fact we have been researching new potential market fit directions since Q2-2018. We conducted market analysis and research, interviews and wrote a substantial amount of internal papers until we actually got to Dfinance. The project was born following some interesting research results which led to a number of interviews we conducted with financial experts - and during these interviews we were able to confirm that the great majority of financial instruments were created by people with financial backgrounds but with no technical expertise.
On one hand we had a huge audience of financial, non technical professionals, looking to express their creativity,  and on the other hand we had the rapidly emerging decentralized finance trend, which while amazing in its potential - demands a lot of technological know-how. And thus we made Dfinance's mission to become the bridge between the traditional financial world and the world of DeFi.
How it all connects
In parallel, as we advanced with our research and development, establishing the core pillars of Dfinance, and as DeFi became more and more popular, it also became clearer that DeFi doesn't only make the different existing traditional financial operations more transparent, immutable and permissionless but also makes them composable. This ability to combine different assets, networks and instruments in a "lego" manner, is one of the things that makes DeFi so exciting and why each instrument is unique in it's design. The collaboration between Elrond and Dfinance was born out of a mutual need for composability, to expand, increase utility and lower usability barriers for users on both sides.

What next
In order to achieve this, Dfinance and Elrond will work together in order to establish a gateway between the two networks which will allow a two way transfer of assets. Through this bridge Elrond network users will be able to access existing instruments and even create their own DeFi instruments on Dfinance while also enabling Dfinance users to create new types of new products that include, or are collateralized by Elrond assets, such as the native $ERD or the $BUSD stable coin.

The teams were able to instantly recognise the potential of the partnership, and the value that each project brings to the blockchain ecosystem. In regards to the partnership with Dfinance the CEO of Elrond, Mr. Biniamin Mincu said:
"An important reason why apps added tremendous value to mobile ecosystems was that everyone could build one. Innovation exploded when tech barriers for fruitful imagination were removed. We're excited to work with the team at Dfinance to integrate Elrond, and unlock significant potential via their new tools."

Our very own Boris Povod also addressed the partnership announcement, and said:
"We aim to do for DeFi what Elrond is doing for blockchain - give everyone full access to its potential. I believe our collaboration has the potential to create a lot of value for the new economy"

Now that the pleasantries are done - it's time to get to work.
Conclusion
We are very excited about this announcement. The partnership between Dfinance and Elrond is aligned with our goals and vision, and we are looking forward to working and creating great things together.
Now really, back to work.